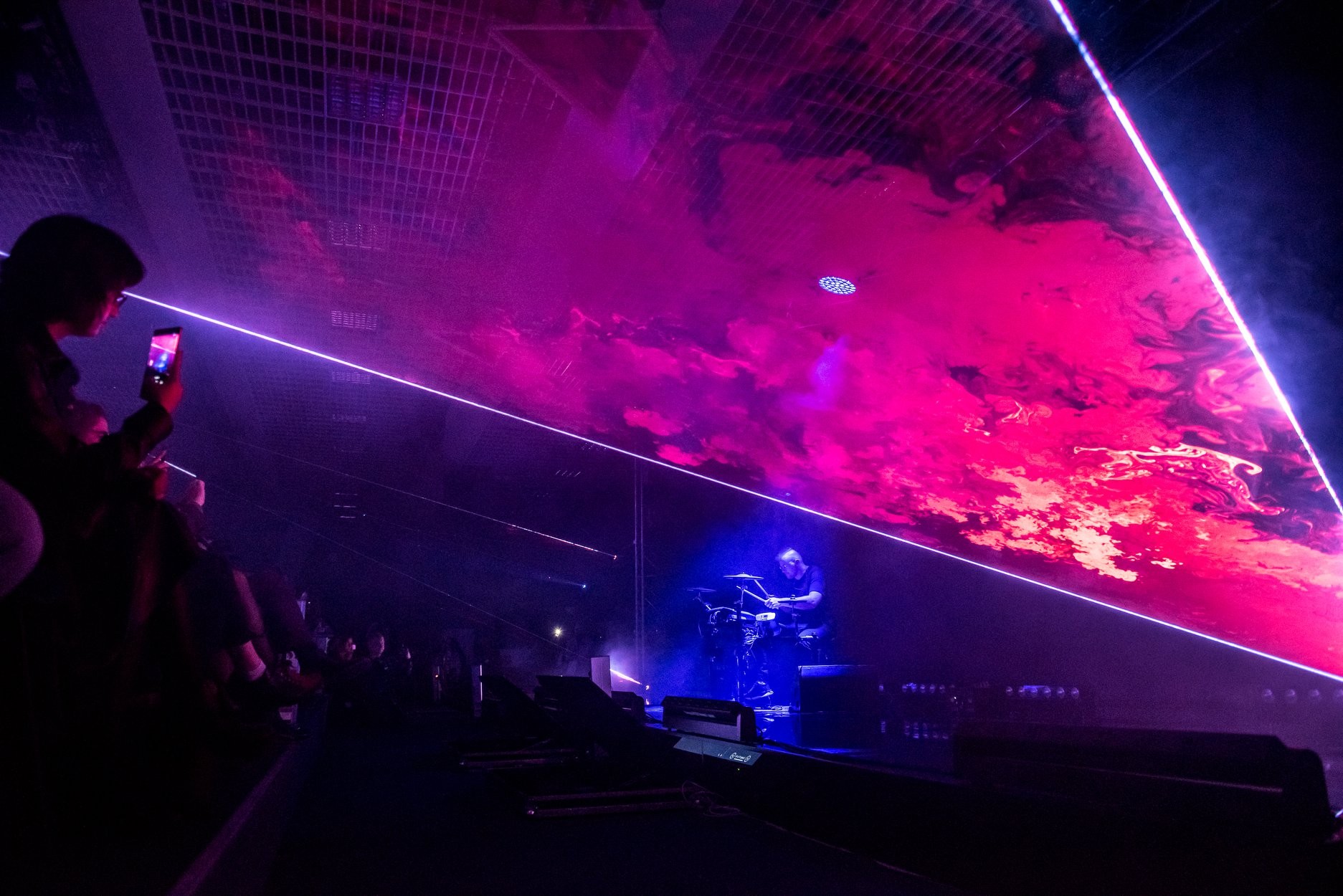 Interactive solutions
Order calculation
Scroll
The event requires a show. The one which no one has seen before. Taking breath away, open mouths, million posts in socials — these are the results indicating successful event management.
The people of the digital age are spoiled by technologies. They long-lust for new experiences. The interactive solutions can provide it only. The reason doesn't matter. The City day concert, a festival or a Birthday party. A technical rider must provide wow emotions to all the sense organs and feelings.
Rider Rent offers customers interactive technical solutions from the pre-production stage to its implementation. The company's equipment allows to implement any idea:
multimedia show
laser show
3D mapping
Our team is capable of doing anything! Change the space, both indoor and outdoor, create mountains, trees, sculptures, and architecture using animation. A laser projector, a special soft, and the imagination of laser graphics animators change any event.
Contact us and we will tell you more:
[lead-form]
The picture is increasingly leaving the screens today. The smart system helps to impose a video projection on a static or moving object.
Interactive digital solutions playing with light and color at live shows, performances, presentations, and parties. Rider Rent embodies original, exclusive lighting solutions, where kinetics, LED panel, and tubes influence emotions. The LED floor is the real hit for event managers. It's alive, reacts, and engages the audience.
Rider Rent is the master of the interactive solutions
Rider Rent company is the most modern equipment in the hands of a talented and creative team with many years of experience in technical support of a wide variety of events.
Contact us and we will tell you more:
[lead-form]
We've provided interactive solutions in Kyiv, Kharkiv, Dnipro, Odesa, and Zaporizhzhia.
The company works with the best content developers for multimedia shows Laser Studio, Black box, Fox Media, SETUP, and Sandro Koridze.
Our portfolio includes multimedia shows at the opening of the Kyiv International Economic Forum 2019, Event Industry Forum 2020, MRIYA 2018, works for the FORA supermarket chain, shows for Burning Brain, Mercedes, and Lexus presentations, at events for Philip Morris, Iqos, and plenty of others.
Rider Rent has created laser shows at gigs of Ukrainian and foreign artists. Interactive digital solutions were made for Artbat, MOZGI, ONUKA, Monatik, Ivan Dorn, Dorofeeva, the Hardkiss, Pianoбой, Бумбокс, Monika Kruse, Markus Schulz, Hosh, Jan Blomqvist, Sander van Doorn. And, of course, there are a huge number of exclusive lighting solutions in the clips of artists and branded zones at various events in our portfolio.
Contact us and we will tell you more:
[lead-form]