Rent Screen
Order calculation
Scroll
Renting screens for an event is one of the most important Rider Rent company's work areas. We offer our clients a wide variety of equipment with different parameters and sizes, solving any event manager's challenges.
What screens do we provide for rent and how to select them properly?
LED screens
These are LED screens designed for use both indoors and outdoors. No big event is complete without them. These screens are installed modularly, so the final size varies from very small (for small locations) to huge — for use at street events, concerts and festivals.
The key LED screen advantage is the ability to work with any light. The high screen brightness allows seeing the image even in direct sunlight, which no other screen type can provide.
If you want to rent a screen for a street event, the LED screen is the best solution!
Screens at events are used for broadcasting:
photos and videos;
close-ups from the stage;
presentations;
sponsorship & partner information;
informational messages, etc.
LED screens have long become a necessary standard for business events and have replaced previously used projectors.
To order a relevant screen configuration, you need to focus on:
location size — determines the screen size;
distance between the screen and the audience — determines the screen size and quality (resolution)
content designed to display on the screen — determines the screen quality (resolution)
the possibility of curtain or installation structures — determines the method of the screen installation
Renting screens for the stage is also necessary to complete the artist rider's requirements. The screen content will be an additional show element.
To rent a screen for an event including an artist's performance, you need to determine the following parameters:
screen size should match the stage or room size;
screens can be placed on the backdrop or both sides of the stage
distance between the stage and the audience;
presence of columns or other objects that can block the scene visibility;
number of spectators in the hall or at the open area
Renting of the screen, which price depends on such parameters as size, quality, and installation method is formed after determining the key objectives. Because a certain video remote and technical team is also needed for the screens to work.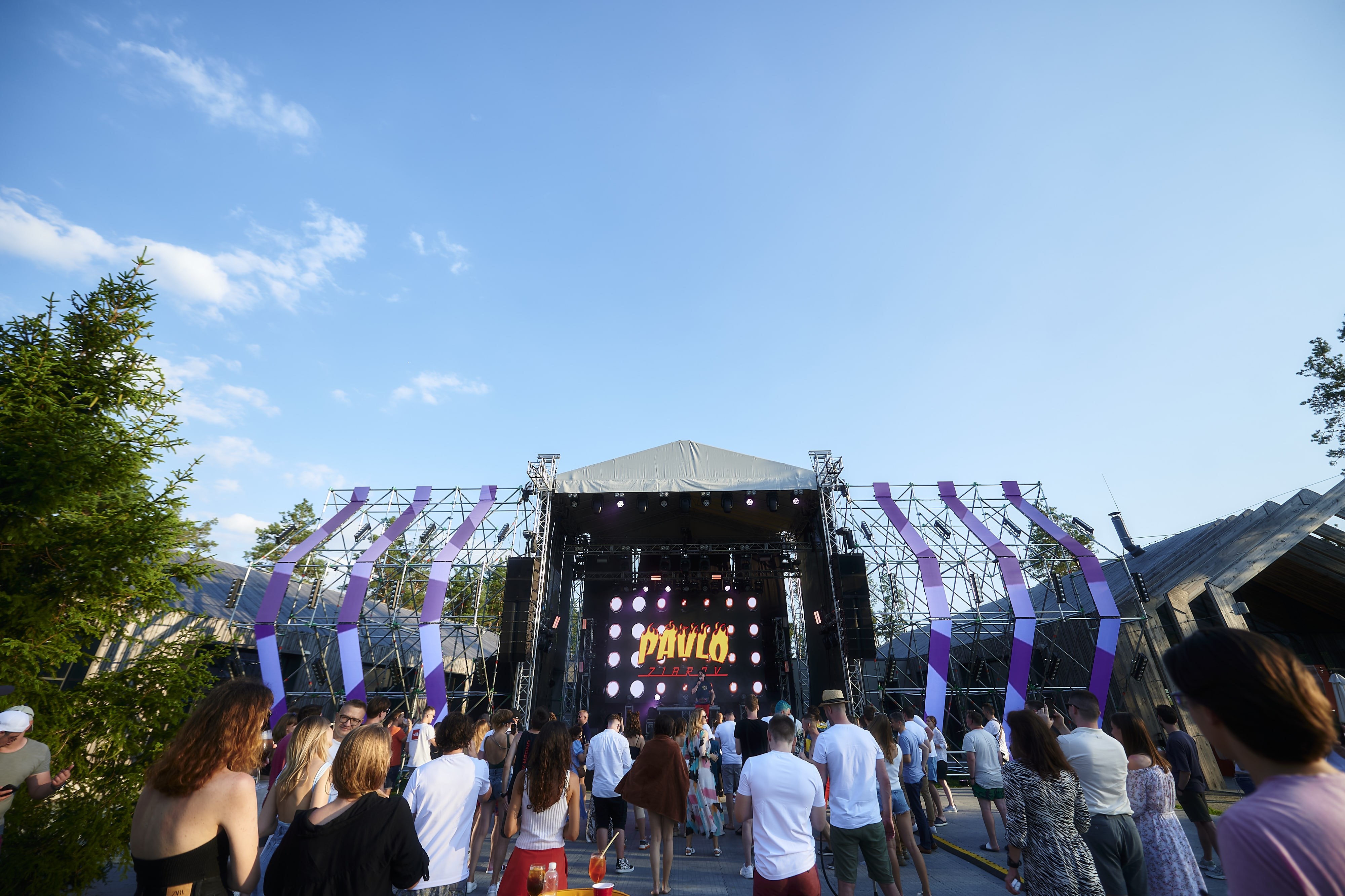 LED floor
This is an LED screen installed as the flat on the floor of the room used as a stage podium during the event.
This is an interactive element of the event, working 100% on the wow effect and can be remembered for a long time!
The LED floor can be used both separately and to complement the screens. In the case when screens are used at the event in addition to the LED floor, the content can be generally consistent.
If you want to turn your product's presentation into an unforgettable spectacle, to fascinate your guests using some interactive games, it is the sort of screen you need to rent.
Video wall of seamless plasma
This is a screen assembled from several plasmas with ultra-thin frames. The screen size depends on the number of modules (plasmas) from which it's assembled.
To maintain the correct aspect ratio, the number of modules should be the same in height and width – 2x2 modules (2446 x 1370 mm), 3x3 modules (3669 x 2055 mm), 4x4 modules (4892 x 2740mm).
Each such module is a plasma panel with a resolution of 1920 x 1080 pixels, thus, while assembling several panels into one plane, a very high-resolution screen is obtained! It's the key advantage of this type of screen.
A video wall is an ideal solution for broadcasting high detailed content – small texts, graphics, pictures, and other elements. The required size is selected depending on the location parameters and the number of guests.
Plasma panels (plasmas)
Used as the main screen at events with a few guests.
They can also duplicate the content of the main screen. In this case, plasma panels are installed in the blind areas of the site, for guests who don't see the main screen.
The plasma is installed on a light rack with the possibility of height adjustment. Additionally, plasma panels are used as monitors (plasma tips) for speakers on stage.
Thus, plasmas are ideally used:
as the main screen for small events,
to duplicate the content of the main screen
as monitors for speakers.
Important advantages of using such screens are simplicity, mobility, and quick installation!
Projectors and projection screens
Although projection screens have long become irrelevant for most events and have been replaced by LED screens and video walls of seamless plasmas, there are still some event formats for which projectors are indispensable.
The key advantage of projectors is the ability to broadcast video content on planes and objects of any size and shape.
Thus, the use of projectors is necessary for:
3D-mapping (broadcasting of special video content on a three-dimensional object)
video broadcasting on large objects
creating interactive solutions for planes and objects
video broadcasting on three-dimensional and non-standard planes.
Screen rent in Rider Rent
Choosing the right technical solution is not everything! A very important component is the team.
The team of professionals who've provided technical management for more than one hundred events and 15 years of experience is behind the name of our company. We provided technical solutions at venues of various scales, carried out original and bold ideas of managers, directors, and artists. Jointly with Projection Systems company, we make the most complex projects into reality.
Rider Rent provides stage screen rental in Kyiv, Odesa, Dnipro, Kharkiv, and Zaporizhzhia.
On the company's count technical support of festivals including Atlas Weekend, Live, Zaxidfest, NECHTO, Ostrov, Iskra, VESELKA, MRIYA, Jager Music Awards, Kievsky Rychkoviy, Underhill European Music Festival, Zound Festival, MRPL City Festival, Strichka Festival. We participated in providing such TV projects alike as M1 Music Awards, «Вечер Премьер с Катей Осадчей» and many others.
Rider Rent's piggy bank includes work during solo concerts and performances at private events by such Ukrainian artists as Artbat, MOZGI, ONUKA, BB, ТНМК, Dakha Brakha, Dakh Daughters, Monatik, Тина Кароль, Jamala, Ivan Dorn, Ruslana, KOZAK SYSTEM, Melovin, SKY, Ivan Navi, the Hardkiss, Pianoбой and plenty of others.
The company provided technical rider of Guano Apes, Markus Schulz, P.O.D, СБПЧ, Нино Катамадзе, JAH KHALIB, Hosh, Jan Blomqvist, Sander van Doorn, POWERWOLF.
Rider Rent has provided iForum, UN Ecological Forum, Event Industry Forum, RAU Summit, AGMM, Global Teacher Prize, Digital Evolution Forum, Kyiv International Economic Forum, Kyiv Music Days, as well as a long list of corporate events, conferences, business events of such brands as Kyivstar, DTEK, Mercedes, IQOS, BMW, Parimatch, Royal Canin, «Сільпо», Приватбанк, WIX, Lenovo, Syngenta, Vodafone, Logic, Dell, Укрсиббанк, Biosphere, Polpharma, Mastercard, Avon, BASF and many others.