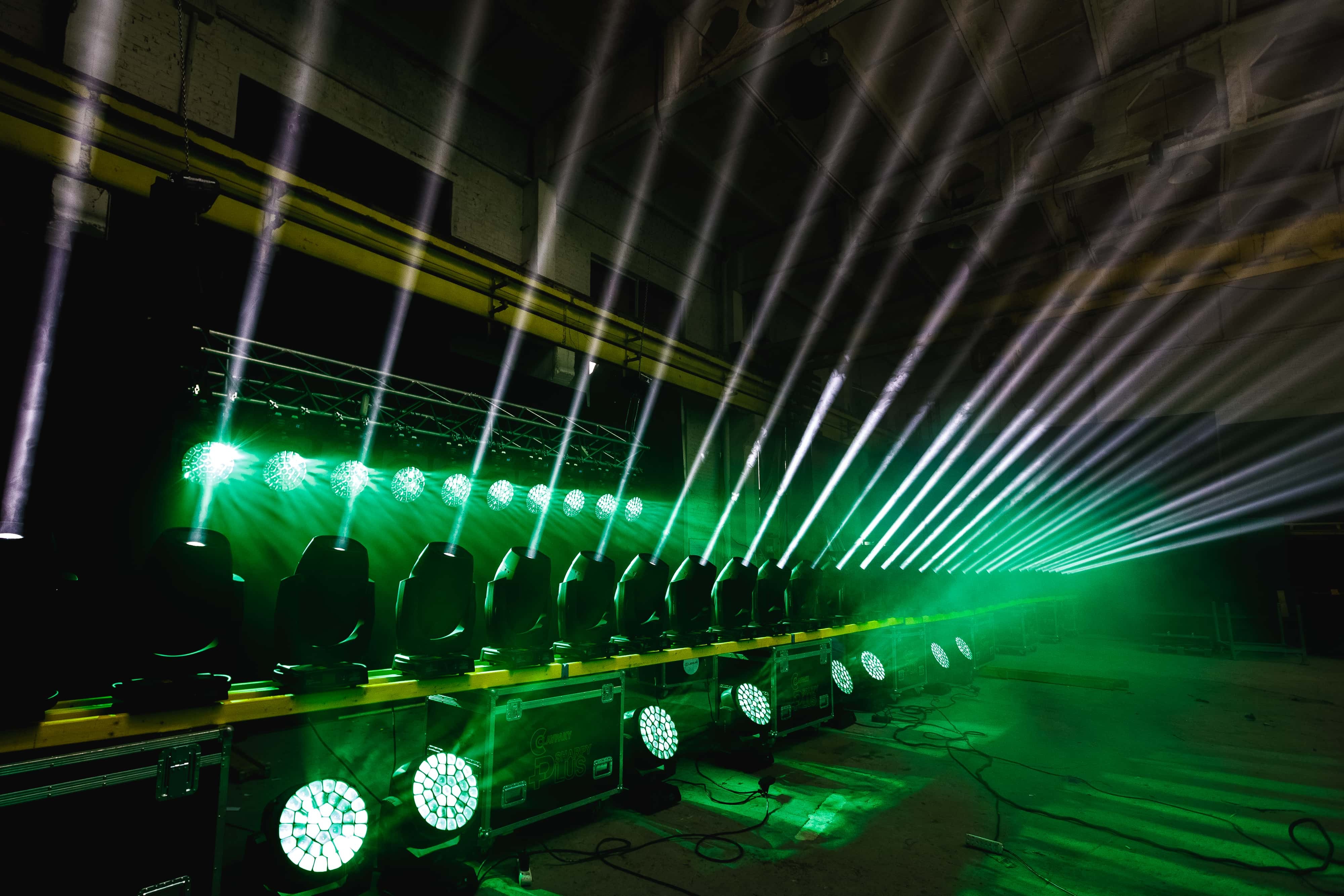 Lighting hire
Order calculation
Scroll
Lighting equipment rental is a task that should be solved by a professional event manager error-free.
The properly selected light will burn up the show, and remain a bright flash at the guest's minds. Not everyone will remember the host's words or the song, but everyone will be able to describe their impressions of the show's light. So let it be the word 'bomb'!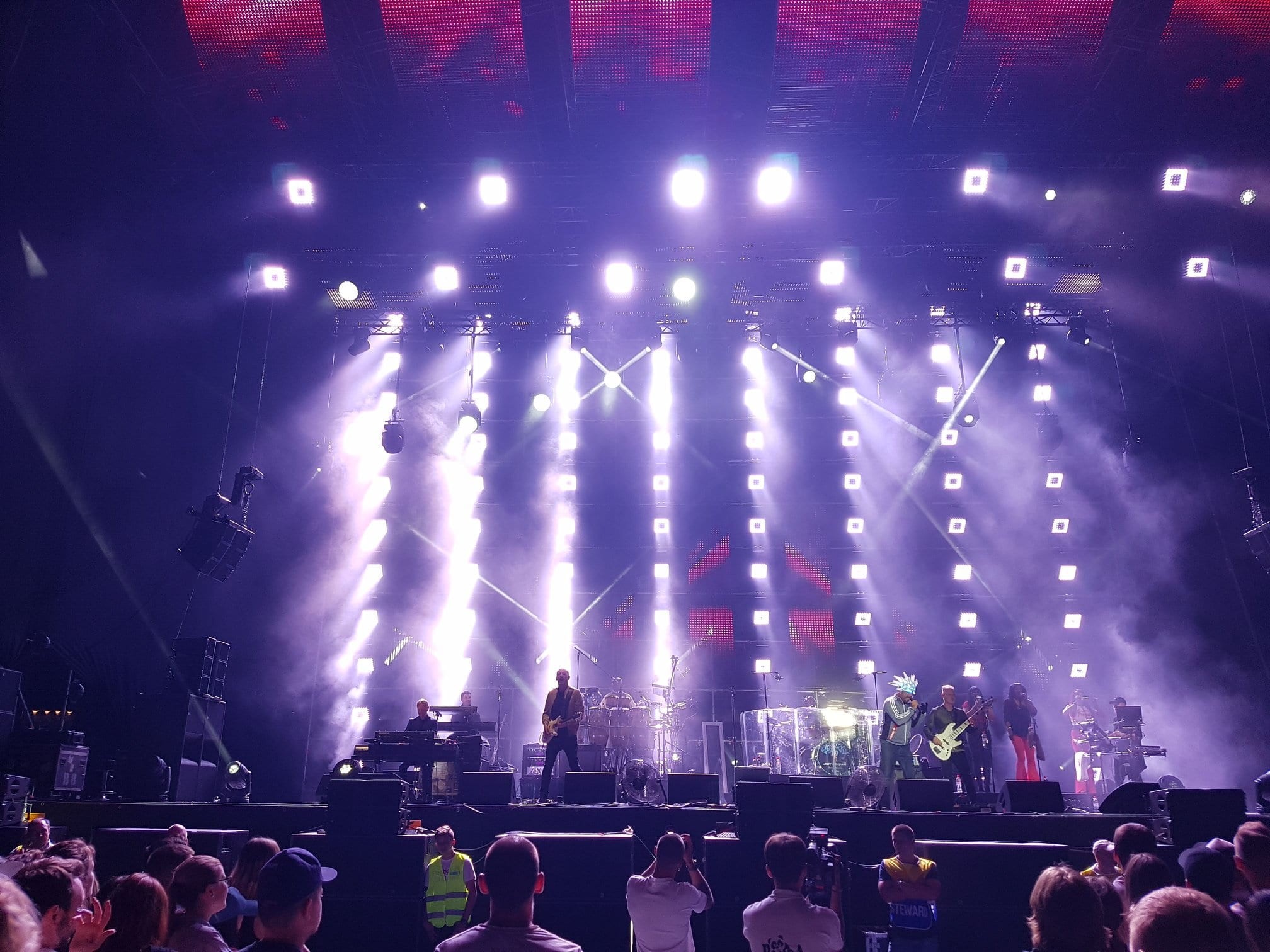 Rental of lighting equipment is a significant expense item. However, you can also save money on equipment. How? Initially, seek out professionals with many years of experience in lease light equipment for various scales events who will select the lighting devices that you exactly need and will 100% embody the concept.
Rider Rent provides rental services for lighting devices. We perfectly understand the lights (and not only) and know the technical capabilities of both huge and cozy venues for events in Kyiv, Dnipro, Odesa, Kharkiv, Zaporizhzhia, and other towns.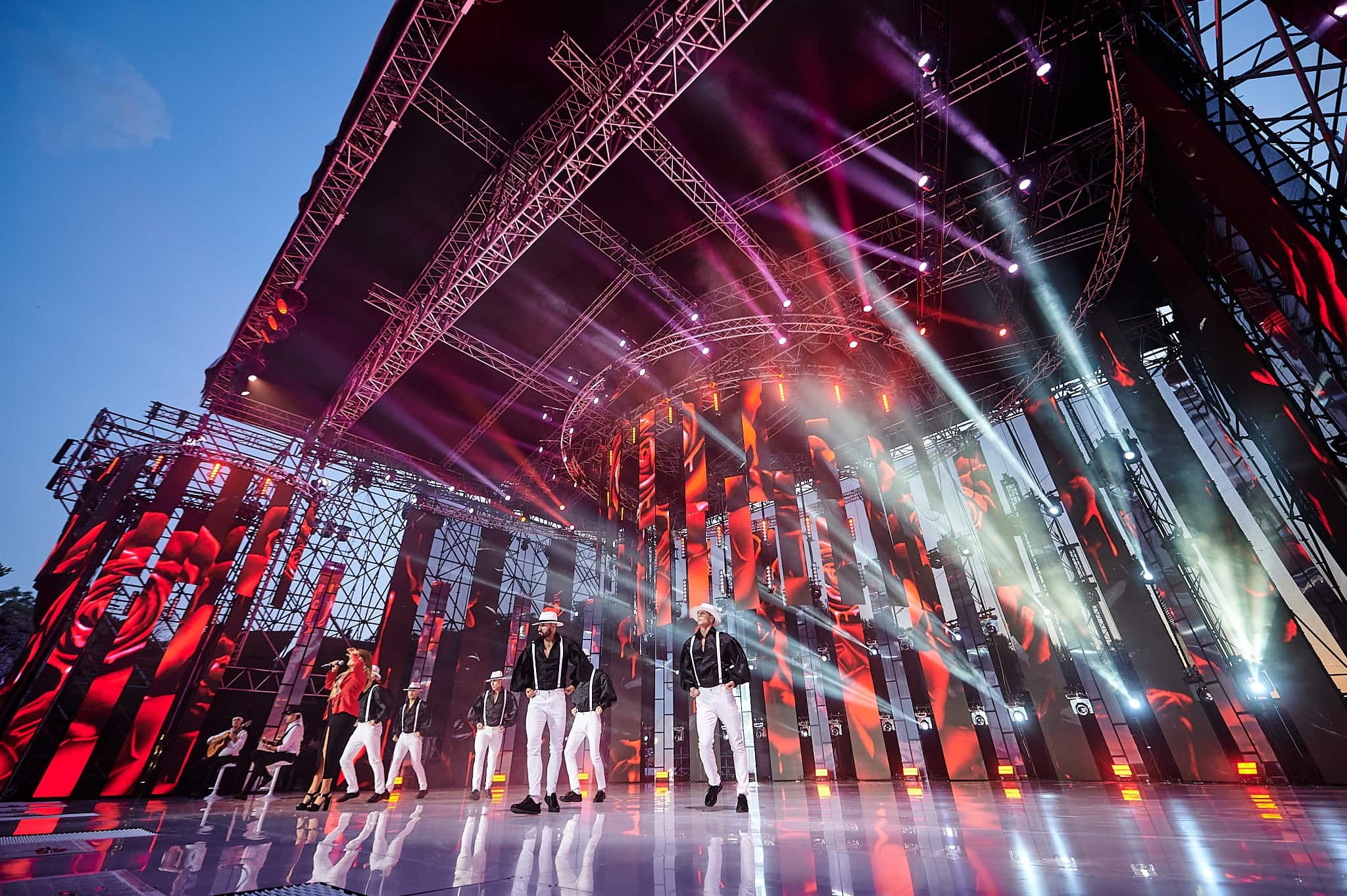 How to select the light for rent?
The set of lighting devices is determined depending on the task. A concert light, a presentation light, a light for a conference or business event - the kit depends both on the director's idea and on the technical parameters of the location where the equipment will be installed. The presentation light or the location decorative light is already the element highlighting your trademark or brand. The lighting device rental has become a necessary expense item for the organization of holidays such as weddings, anniversaries, and other private events.
We offer for rent these lighting devices:
Wash moving 'heads' — fill light, that's a wide fuzzy light spot for uniform illumination of the space-filling the scene, the object artistically illuminates the room or the scenery. The 'head' is a dynamic device, can be guided in any direction.
Spot moving 'heads' — directional beam with clear boundaries, with built-in interchangeable gobo, providing the effect of drawing various patterns in space and on surfaces.
Beam moving 'heads' — narrow directional beam best seen in the air and creating an effect of a light column in space.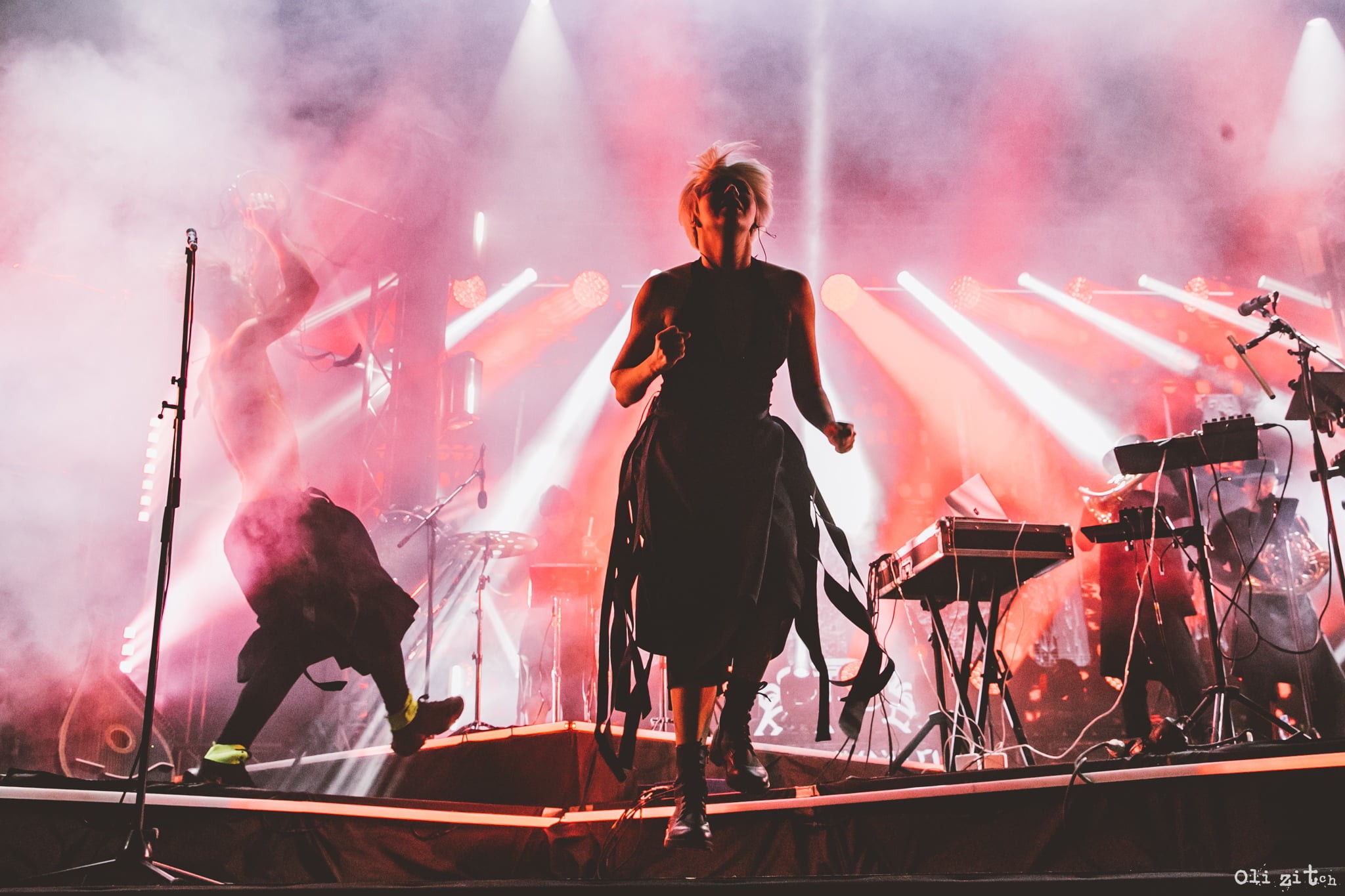 How to decide what is needed in the rental of lighting equipment? The reference point is the task:
First of all, it's necessary to evenly light the space on which the emphasis is placed. For uniform filling of the scene, select Wash and Led PAR devices.
For decorative illumination of walls or columns, a combination of PAR spotlights and LED bars (LED BAR) placed along the walls, or Wash 'heads' can be selected.
When the major space is uniformly illuminated, then SPOT-type devices are added to the light set, which decorates the location with drawings on the plane, including polyline and ripped rays in space.
SPOT-type devices will help to highlight the presenter and other points on the stage. You can also use specialized follow spotlights with an operator who will keep the moving 'object' within a light spot.
Strobe lights are perfect for all kinds of accents, fanfare, highlights, etc. Especially if these are dynamic devices with an RGB color diode. Also, our strobe lights will be indispensable for outdoor events, because they have IP65 moisture protection.
Selecting the appropriate light set including different types of devices will give a 'picture' creating that very atmosphere and evoking unforgettable emotions for the guests of the event.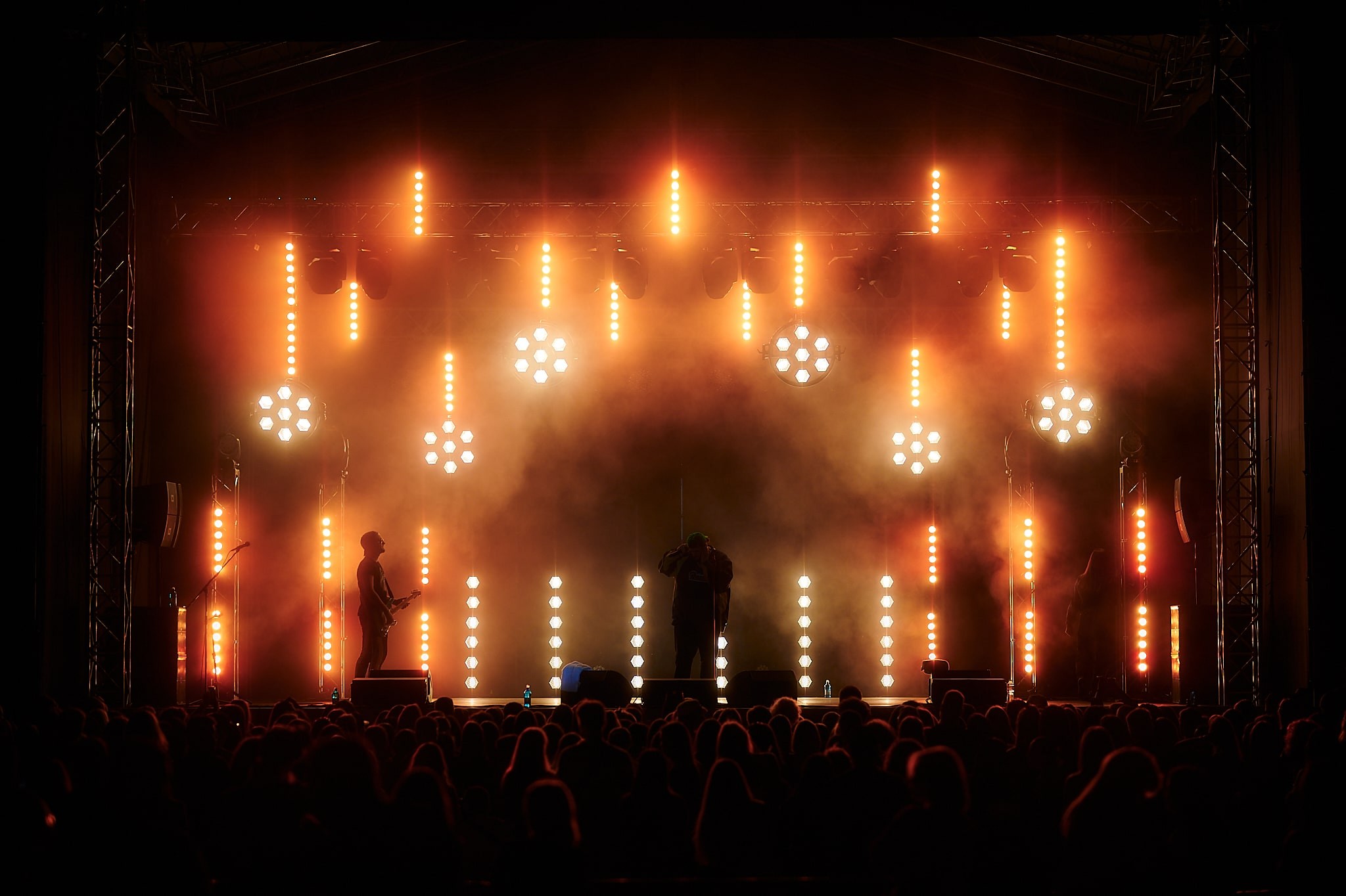 Bold, extraordinary ideas require exclusive lighting solutions. For these purposes, the professional light for hire from Rider Rent assumes the presence in our company Pixel RGB - 0.5 meters and 1m - LED plug-and-play strips. They are used in stage design, on-street, and indoor locations, online and offline multimedia shows.
Their key advantage is that each pixel is controlled, it opens wide opportunities while creating a SHOW, stage design, interior lighting, and using in decorative solutions. These devices have the capabilities — they can be installed and connected in any order, the signal and power are in one cable, the number of connections is minimized, they are connected to various programs and control panels.
Frosted LED tube lights — offered for rent of permanent light. This is a controlled LED device, 1m long with a smooth RGB color change. Such a device is both a backlight and a special effect light at the same time.
Portman lamp is a retro lamp, one of the most popular requests in the lighting equipment rental. They are used both for open large locations and for halls, both for offline TV shows, and the largest stage shows.
Kinetic installations that are causing 100% wow effect. Each kinetic device in Rider Rent is unique, as it's modeled and created in the company depending on the customer's goals and objectives.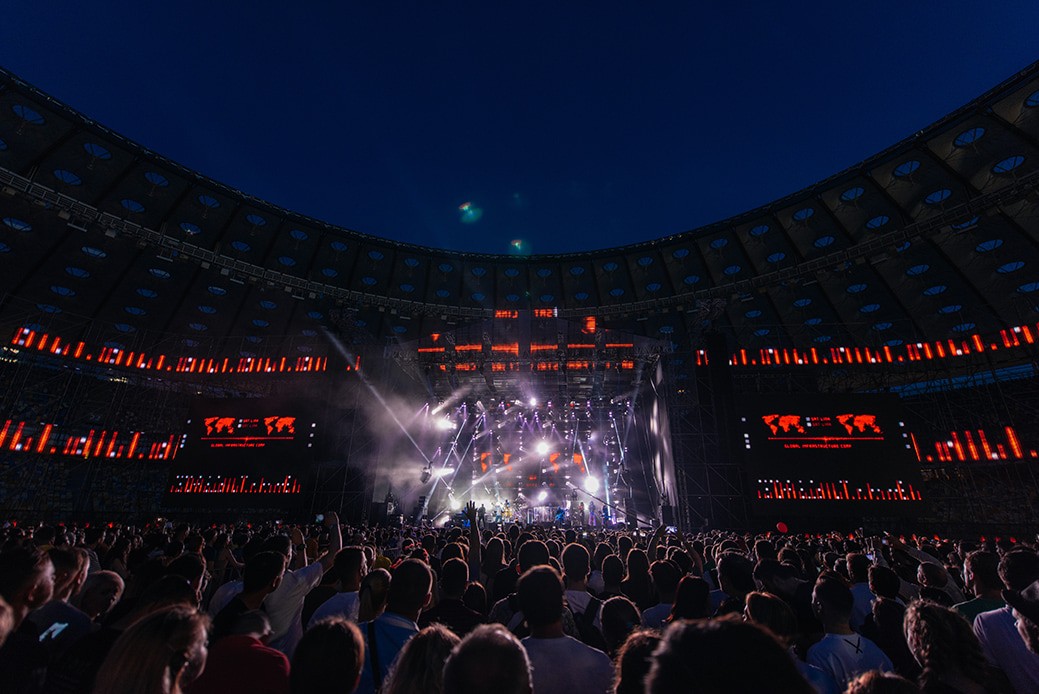 Renting lights for events is not just a device list. It's not enough to rent light, you need to know how to install it correctly to avoid the result opposite of 'wow'. If you want to get a turnkey service, use the solutions of our team. It employs lighting artists, lighting technicians, console lighting directors. Those people who know where and why a particular light should stand, how it should shine, and at what point it needs to be switched on or off. These are people who know how to convey emotions using light rays!
The light artist is a person who models the scene and the illumination of the location, selects the lighting devices necessary for the implementation of the idea, and plans curtains' installation.
The lighting technician is the lighting designer's assistant responsible for the installation and work of lighting devices on the location.
The lighting director is the one who controls the location light using the remote control.
Rental of lighting equipment in Rider Rent is the best light from world manufacturers.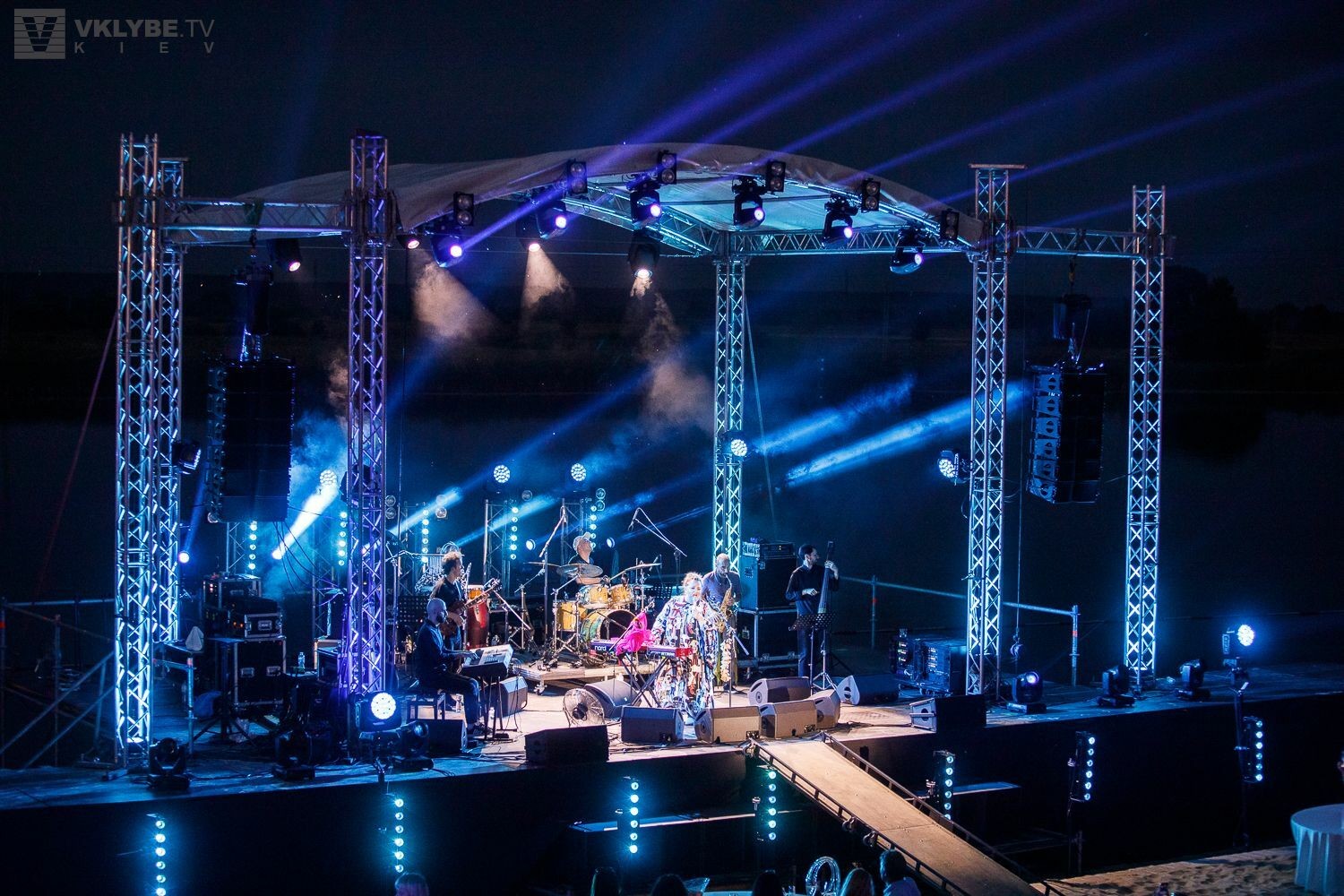 We offer Glue Pack devices, which have been searching for the perfect light since 1976, for professional light rental. The company is known all over the world for its innovative approach, it has been awarded 45 prestigious international prizes. Additionally to Glue Packs, we offer equipment of such brands as SGM, High & system, Chamsys, Smoke Factory, Ontario, Cinema Equipment, JB Lighting.
For more than 10 years of work, Rider Rent specialists have burned up such festivals as Atlas Weekend, BeLive, Zaxidfest, Nechto, Ostrov. Work on M1 Music Awards TV and 'Вечір прем'єр з Катериною Осадчою' TV shows are also on our account. Dozens of Ukrainian and foreign artists, including Guano Apes, Monika Kruse, Markus Schulz, Sikdope, Giorgia Angiuli, Monolink, P.O.D, SBHR, Nino Katamadze performed on stage in the light of Rider Rent's devices.
Promoters of iForum, the UN Ecological Forum, Event Industry Forum, RU Summit, AGMM, Global Teacher Prize, Digital Evolution Forum, Kyiv International Economic Forum, Kyiv Music Days have rented our lighting equipment.
Our loyal customers' list includes brands such as Kyivstar, Royal Canin, Silpo, PrivatBank, WIX, Lenovo, Syngenta, internet, Equal, Match, Logic, Dell, Ukrsibbank, Biosphere, Polpharma, BMW, Mercedes, iQOS, DTEK, Matercard, Goroda, BASF.